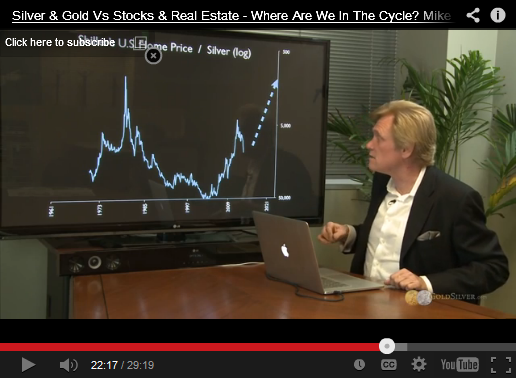 In a new video, Mike Maloney explains how a person will be able to purchase a home for 500 ounces of silver or less in the future.  I actually think silver will buy even more.  Mike believes this will occur due to home valuations falling considerably as they re-balance from the huge bubble during the past decade.
In the video, Mike shows that even though the price of silver has fallen considerably from its high in May 2011 of nearly $50, it was only a correction building a base for a much higher move in the future.
Furthermore, Mike explores the Gold-Dow Ratio will head back towards the 1:1 ratio and even surpass it by only a half of an ounce of gold buying the Dow. Read the FULL ARTICLE on SRSrocco Report…..